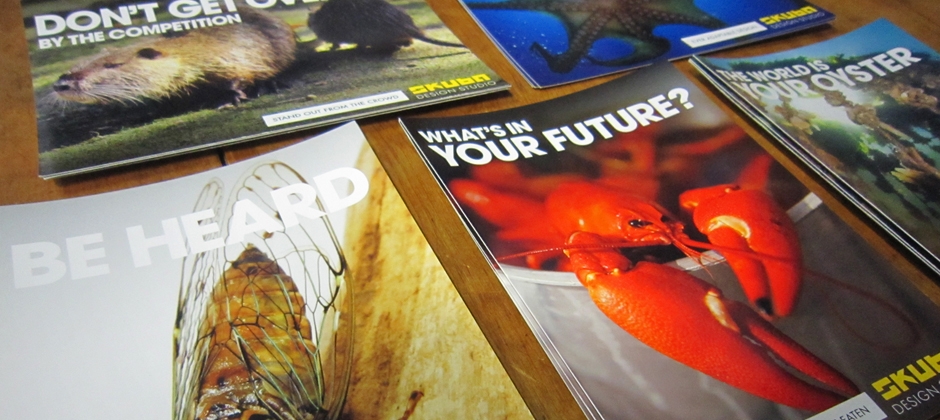 Hyper-local New Orleans Louisiana Postcard Marketing Campaign
Skuba Design Studio
Hyper-local New Orleans Louisiana Postcard Marketing Campaign
Description
Skuba Design Studio is a graphic design and web development firm based in New Orleans, Louisiana. Bringing together top regional talent in marketing, multimedia, web development, graphic design and illustration, this talented team of experienced creatives builds world-class projects that stand out from the crowd.
Objective
Skuba is always looking for unique ways to generate buzz about our services with both national and local clients. The rapport with these two types of clientele is however vastly different and a postcard marketing campaign was needed to reach out to the immediate Louisiana community. In order to truly connect with potential local clients, a hyper-local campaign was designed to play off of common topical culture that only a regional person would understand. By using this inside humor, that wouldn't make sense even just a few states away, there is an underlying statement that says, "We are you."
Result
The resulting postcards utilized indigenous "critters" such as nutria, cicadas, crawfish, oysters, octopi, and termites, each with clever slogans that played on the animals unique characteristics. The postcards came to life using vivid imagery that further evoked an emotional response from the viewer. The campaign was a resounding success that yielded many new clients for an extremely high return on investment and was even featured in a prominent national publication about marketing and creative graphic design.