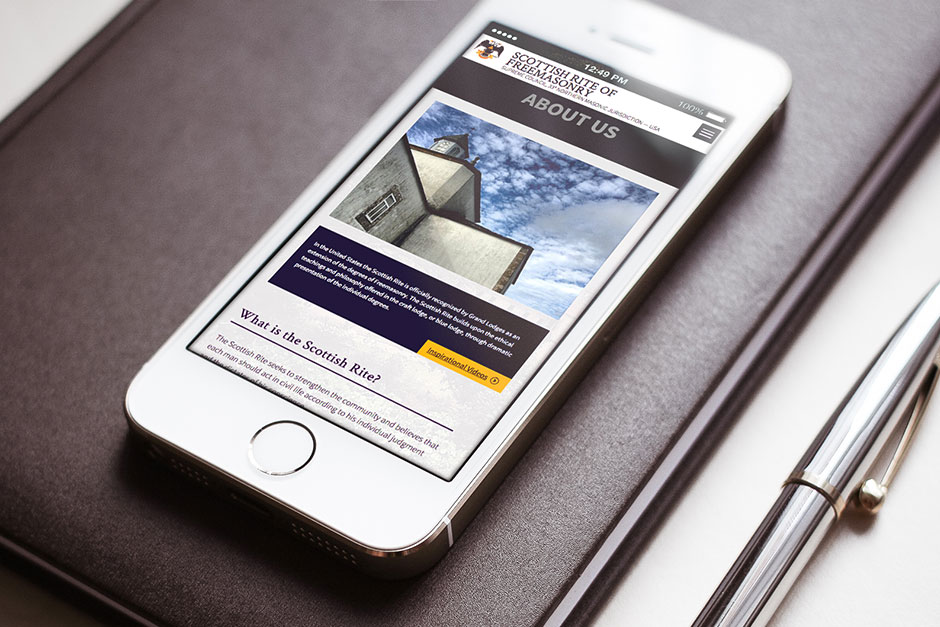 Web Design Agency New Orleans Scottish Rite Website E-Commerce
Scottish Rite
Web Design Agency New Orleans Scottish Rite Website E-Commerce
Description
Scottish Rite is an appendant body of Freemasonry that a Master Mason may join for additional growth and learning. The organization seeks to build a strong community through individual judgement and conscience. The Northern Masonic Jurisdiction of the United States headquarters is based in Lexington, Massachusetts along with the Museum and Library.
Objective
The team from Scottish Rite had a website in place, but they knew it was time to make an update to the look and content of the website. A big need was to create areas of protected content for members while at the same time presenting a new face to the public that provides information and promotes key members of the organization. It was also important to allow for document upload and an e-commerce store where members can buy branded accessories.
Result
The final website is truly a great project that has many unique custom design features. The site features an interactive timeline that explores Eossais Masonry history back to 1761, along with a famous Masons area with information about well-known members. Locked areas with member only documents is locked with powerful CMS security and inspirational videos can be viewed for further learning. The visual identity of the site is strong and bold, just like the organization it represents in the digital world.