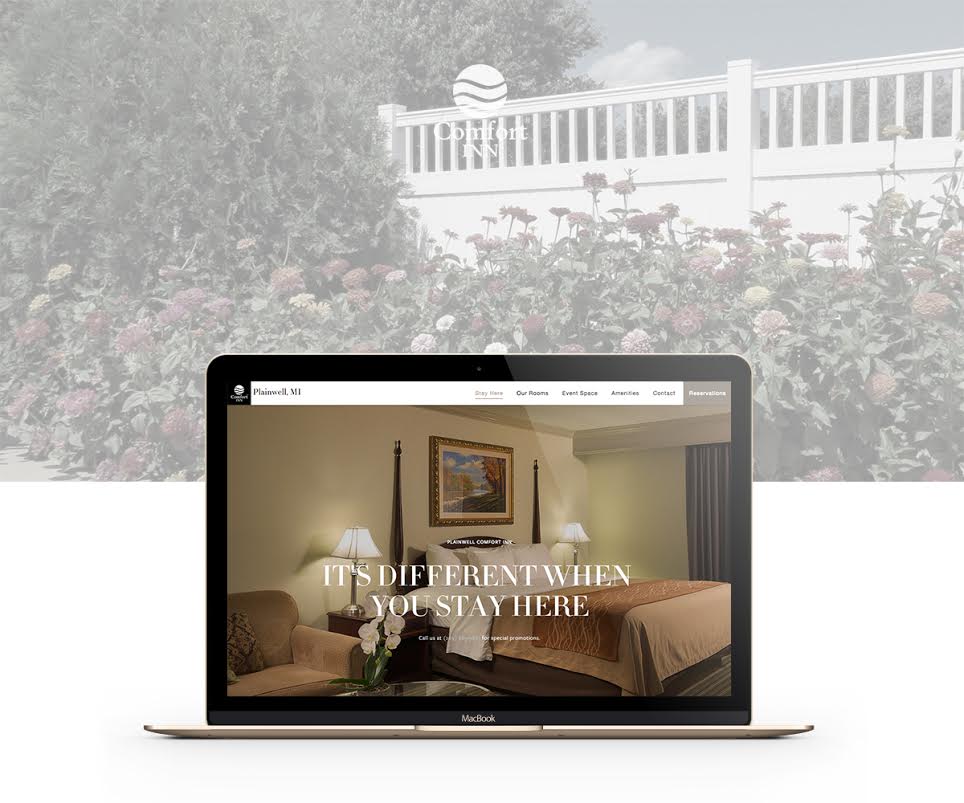 Comfort Inn Plainwell Website Design and Development
Comfort Inn Plainwell
Comfort Inn Plainwell Website Design and Development
Description
The Plainwell Comfort Inn is a smoke-free, award-winning, triple diamond property conveniently located off of US 131 between Kalamazoo and Grand Rapids, Michigan.
Objective
Plainwell Comfort Inn chose Skuba Design Studio to give their aging website a new design that not only showcases their luxurious, amenity-filled rooms, but also their elegant Event Spaces which play host to weddings, meetings, conferences, and much more. The new website also showcases some of the more notable local attractions.
Result
The result of the project is a beautiful website with a modern design that looks and works great on any device large or small. Comfort Inn Plainwell now has an updated web presence, built with SEO in mind, wrapped up in a CMS that allows them easily to update content as they see fit.