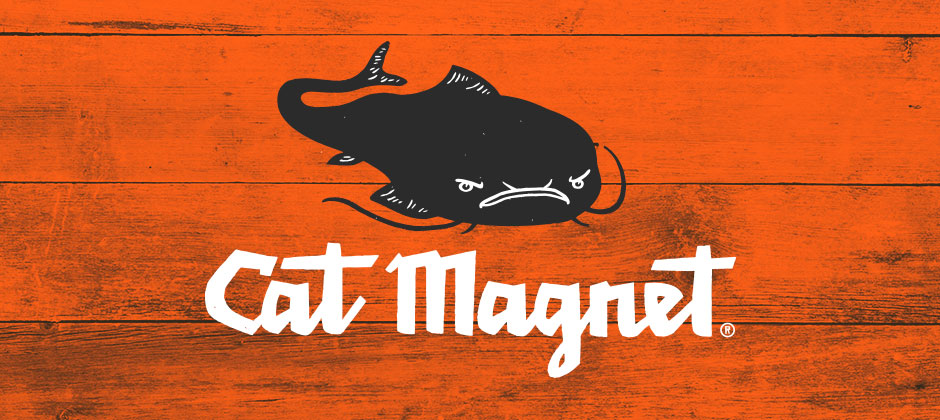 Cat Magnet E-commerce Shop CMS Website Design
Cat Magnet
Cat Magnet E-commerce Shop CMS Website Design
Description
Cat Magnet is a superior brand of fishing tackle and apparel designed for anglers who demand performance, functionality, and versatility from their gear. By designing and manufacturing their own line of rods, line, tackle, and branded apparel, Cat Magnet's goal is to elevate the sport of catfishing by providing customers with products made using the highest quality materials available. By creating a robust educational area of the site, Cat Magnet has positioned themselves as an elite brand within their market.
Objective
We worked closely with the Cat Magnet team to determine the best possible solution and strategies for their brand launch. It became clear they needed a completely custom responsive to mobile website featuring custom illustrations, infographics, video, and photography to bring their brand fully to life. Prior to site launch a social media strategy was developed to gather a devoted army of followers via Facebook and by the time the site was launched the number had grown to over 25,000 Facebook fans (now at over 30,000).
Result
The Cat Magnet brand expresses on every level that catfishing is more than a hobby, it's a way of life. We brought that overarching philosophy to their website content and design to clearly represent everything they do at Cat Magnet. Just like the state-of-the-art materials used in their products, we implemented an e-commerce system that meets the highest quality standards. We tested the performance of every aspect of the website before it went live because we do not launch anything, we would not personally use.