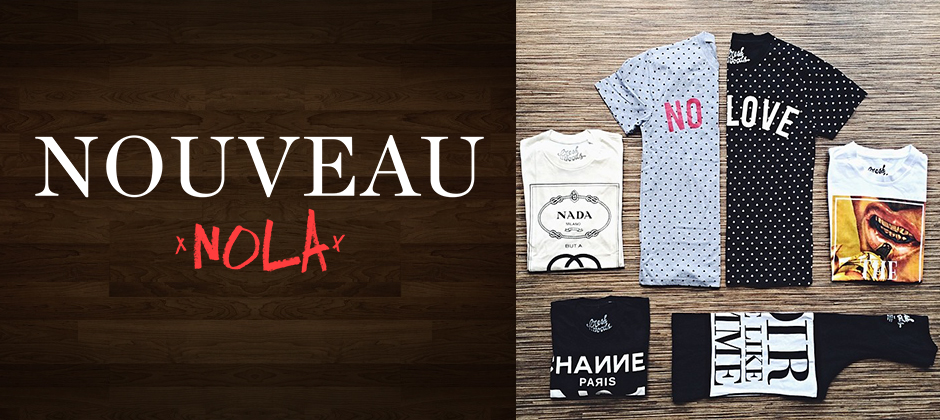 New Orleans E-Commerce Online Store Web Design Shop Nouveau
Shop Nouveau
New Orleans E-Commerce Online Store Web Design Shop Nouveau
Description
Nouveau was founded in 1990 and quickly made a name for itself in the city of New Orleans with its charismatic approach to fashion and by successfully forecasting the latest design trends. Shortly after opening in the downtown area, additional locations were opened in both Oakwood Mall and Mobile, Alabama. Nouveau's original Canal Street location has carried on as the flagship showroom, providing high-end fashion and smart streetwear to locals and tourists alike.
Objective
Skuba was asked to create both a temporary landing page to generate a buzz while simultaneously developing a full e-commerce online store where customers from around the world could shop. The initial single page website design featured large background images that conveyed the brand and presented Nouveau as a non-conformist clothing store that pushed conventional norms. At the same time Skuba worked closely with the Nouveau team to develop an e-commerce website that reflected the brand and maintained a streamlined checkout system for customers.
Result
When launched the Nouveau website had been thoroughly promoted using the single page site and generated massive interest on Instagram from newly acquired Nouveau followers. The first iteration of the online store generated sales that quickly exceeded expectations of the store owners who decided to expand functionality of the website even further due to high volume interest.