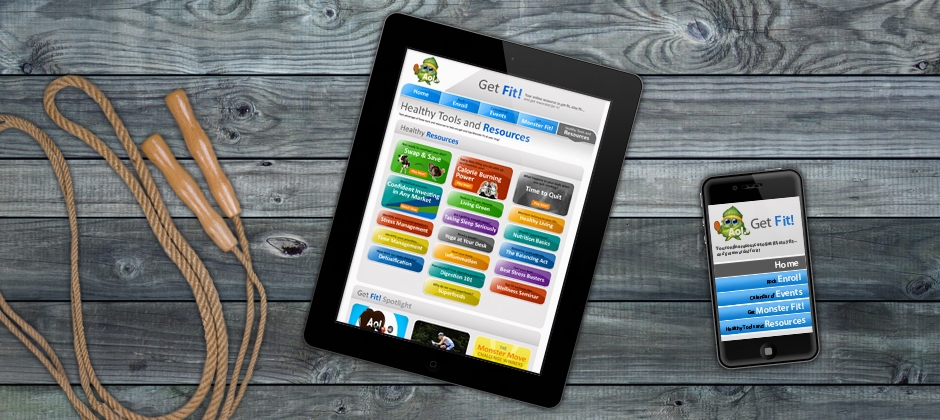 Web Design and Development for AOL Get Fit Internal Initiative
AOL Get Fit
Web Design and Development for AOL Get Fit Internal Initiative
Description
AOL needed an updated website that would be used by employees from all over the world to access the internal benefits AOL provides them. Through an easy to use system, employees can search the Get Fit calendar to find out what health & fitness events are taking place in their area. They can read articles, learn to budget their finances & find out about new career endeavors.
Objective
Because of the sheer size of a company like AOL we knew right away that the setup of the Get Fit website was a crucial first step to building out a robust calendar. With updates of new events every week ranging from massages to yoga to weight lifting at locations all over the world, we constructed a clear and easy to use system that exemplified the AOL internal brand guidelines.
Result
With everything from user generated videos to motivate other employees, to wacky team building announcements, the website we developed was easy to use and fun to explore. The AOL Team was incredibly happy with the result and even hired us to do a revamp of many of the content areas we hadn't initially designed. We are always excited when AOL comes to us with new projects.