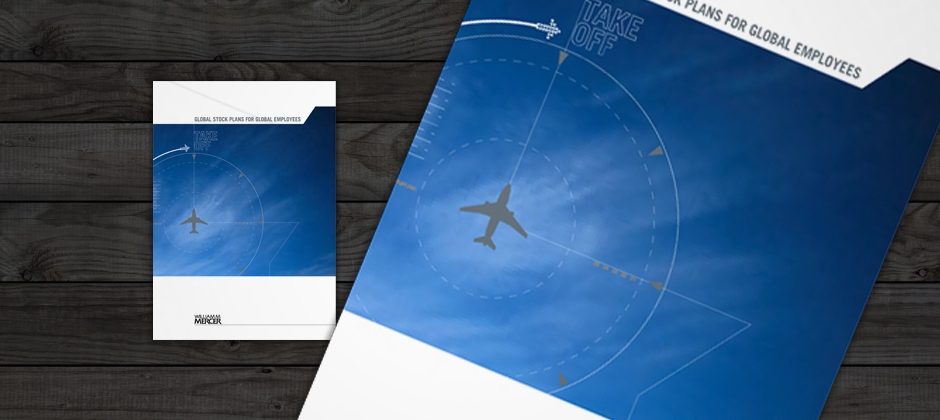 Graphic Design and Brochure Layout for Worlds Largest Consulting Firm Mercer Global
Mercer Global
Graphic Design and Brochure Layout for Worlds Largest Consulting Firm Mercer Global
Description
Mercer, the world's largest consulting firm, commissioned Skuba to design items for an international convention located in Amersterdam. With the location and attendees in mind we were asked to take a modern approach that would appeal to the target audience.
Objective
Because of the international nature of the project, a highly stylized brochure was created to compliment the convention booth design, motion graphics, and posters we also developed for Mercer. Using imagery of planes and a flight plan schematic, Skuba created an interesting structure for delivering what might be normally dry material.
Result
The overall strategy we developed was implemented with great success and made a big splash at the event. Even years later the piece still looks modern and fresh because good design stands the test of time. The result has been an over 12 year relationship with the world's largest consulting firm that we continue to build on every year.