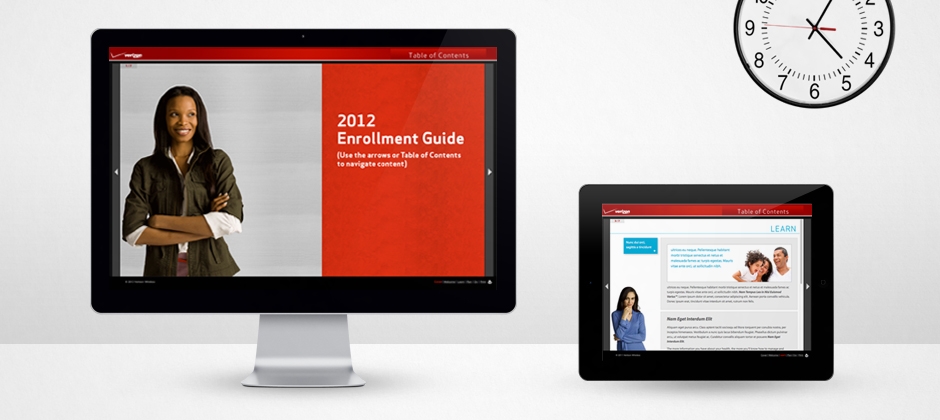 Internal Employee Web Portal for Verizon Human Resources
Verizon Wireless
Internal Employee Web Portal for Verizon Human Resources
Description
With over 250,000 employees, approx 75 million customers and a worldwide presence, we can proudly say we've been doing work for Verizon since 2004 and in that time we have completed hundreds of projects for them, both large & small. From motion graphics, to websites and printed material, we are constantly creating new and unique ways for Verizon to communicate with their employees and customers.
Objective
Create websites, motion graphics, branding, brochures, MMS movies, posters, emails, presentations, infographics, illustrations, postcards, collateral etc. We've done it all for one of the nations largest wireless carriers. As our relationship has grown, we have come to anticipate their needs and move rapidly on both internal and external initiatives.
Result
Over and over we have created proven positive results that led to numerous awards and (most importantly) a long lasting relationship with an excellent global brand. ***Please note some work is proprietary and as such cannot be shown in full.