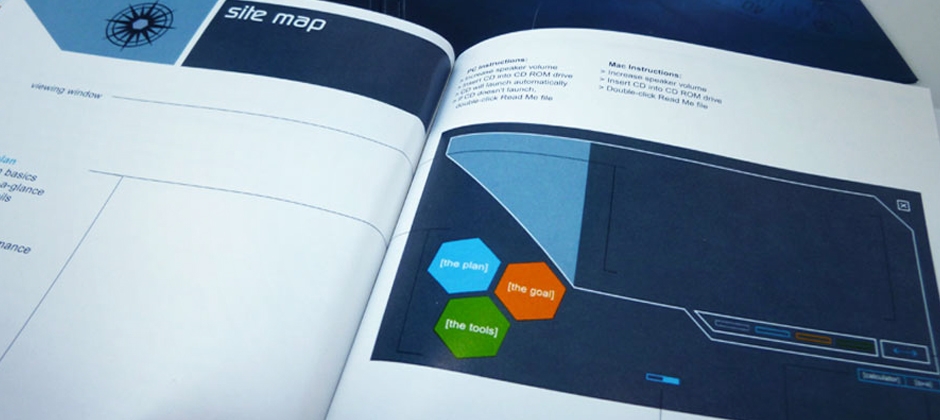 Flash Web Design and Web Motion Graphics for Bcom3 in Conjunction with Leo Burnett
Bcom3
Flash Web Design and Web Motion Graphics for Bcom3 in Conjunction with Leo Burnett
Description
Bcom3 was the 7th largest advertising conglomerate in the world. With times rapidly changing and a merger afoot, Bcom3 needed to communicate sensitive and highly proprietary information to it's executives. SKUBA was contracted to come up with a communication strategy that not only contained all the information necessary, but also engaged an audience accustomed to exceptionally well designed and executed communications.
Objective
In order to achieve this communication it was necessary to design and create a variety of pieces in various mediums. Initially employees and customers received an interactive DVD containing an application that included such features as a calculator showing what their stocks would be worth in the future, a recording of President Roger Haup, and other interactive elements. The project then required print pieces, a booklet, packaging, posters, newsletters, guides, and templates. All of these were aimed at further communicating the transition to employees and customers in a creative way that excited them about the new changes.
Result
With the lead piece being the DVD, SKUBA put together a cutting edge piece pushing Macromedia's products (Director & Flash) to the limits and even exceeding what it was suppose to be capable of at that time. The result was a highly interactive & yet highly functioning tool that was well received. The pieces that followed to support the DVD were also well received and after Bcom3 was acquired by Publicis we continued to work on projects for Publicis. After the acquisition Publicis became the 3rd largest Ad conglomerate.