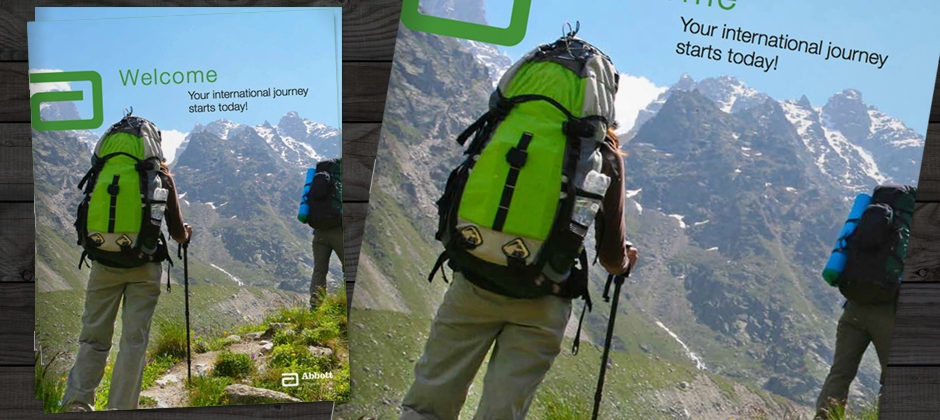 Relocation Package for Abbott Laboratories Employees to Help Acclimate Moving Families
Abbott Laboratories
Relocation Package for Abbott Laboratories Employees to Help Acclimate Moving Families
Description
Abbott is an American based global pharmaceutical & health care company. With 90,000 employees in over 130 countries Abbott needed a way to Engage & Educate employees relocating by helping them plan for their relocation as well as educate & acclimate them to their new country as an Expat.
Objective
Relocating to another country can be scary & families are often apprehensive to make big moves. Our goal was to not only aid with their move, but make them feel good about the change by creating materials that were not only informative and inspired adventure.
Result
Skuba created a relocation package that used icons and images found when vacationing Internationally. By using the iconic system it not only aided in adding some excitement to their new adventure, but also allowed for our client to utilize this piece internally for additional printed and digital materials moving forward.