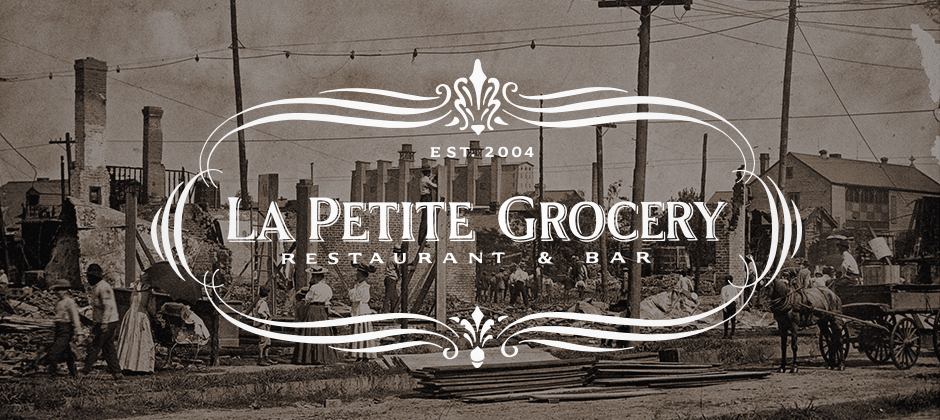 La Petite Grocery
La Petite Grocery
La Petite Grocery
Description
Award-winning Chef Justin Devillier and his wife Mia engaged Skuba Design Studio to redesign and develop the La Petite Grocery Restaurant and Bar website. Justin was going to be on a national television series airing this fall and it was imperative that the site not only represent the amazing food that they are known for but also combine it with La Petite Grocery's unique history of it's location.
Objective
After reviewing current analytics as well with utilizing our experience with how users navigate and use restaurant websites both from a desktop and mobile standpoint we knew that it needed to be responsive to mobile. We had a vision to bring together historical photos of the site & neighborhood combined with some modern shots and treat the as modern classic (similar to Justin's style of food).

Result
The result is a beautiful simple to navigate site that focuses on what the users are looking for. Based on current analytics, the site engagement time is excellent and we are already seeing up to 1,000 people on the site per day.
Testimonial
"Website looks phenomenal... Thank God y'all were able to pull it off in time" -Mia Devillier General Manager and Owner, La Petite Grocery