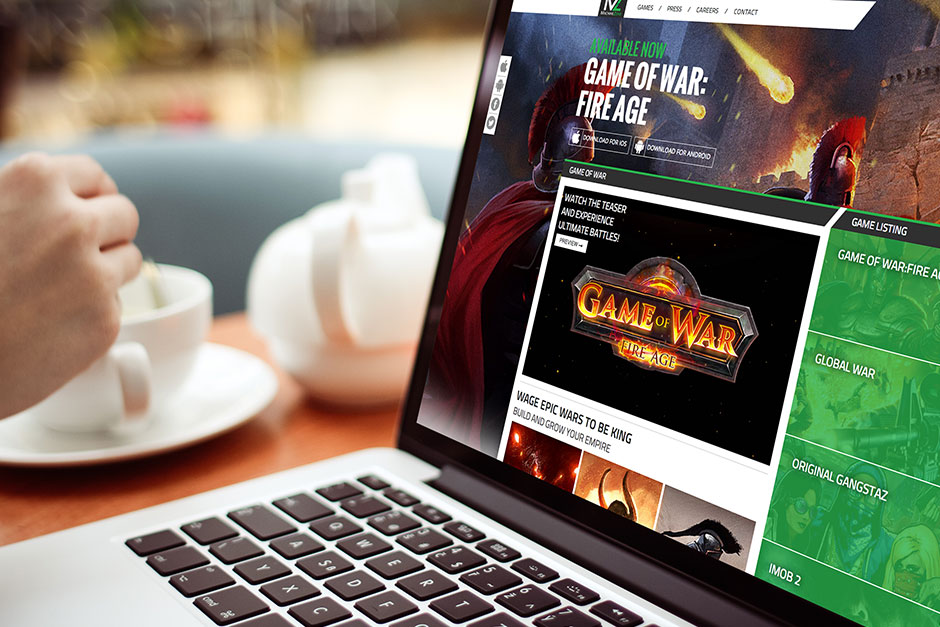 Custom responsive website redesign with mobile experience for Machine Zone gaming company
Machine Zone // Game of War
Custom responsive website redesign with mobile experience for Machine Zone gaming company
Description
Machine Zone are the development team behind many popular apps including the massively successful Game of War. They have moved into the spotlight thanks to exciting gameplay and a powerful marketing campaign that featured Kate Upton and went viral almost immediately.
Objective
The development team at Machine Zone needed a new website design that marketed their new iOS and Android mobile apps. In addition the website needed to act as a job hiring portal to support their growing staff. Because their products live in the app store, the website needed to be responsive to mobile and look great on many devices.
Result
Skuba brought the website to life using beautifully detailed concept art illustrations that excite users by displaying the experience of commanding a medieval army, leading a ruthless gang, or organizing a military unit. Prominent links to the app stores lead customers to download the apps directly from the Apple and Google stores. The careers section of the website ties into the Jobvite API to pull in the latest opportunities and job openings directly into the site for easy user access. The resulting site is an incredibly modern design that reflects the technology used and forward thinking mentality of a company that was recently valuated at 3 billion dollars. Skuba is happy to be a continuing partner in the growth of Machine Zone marketing.