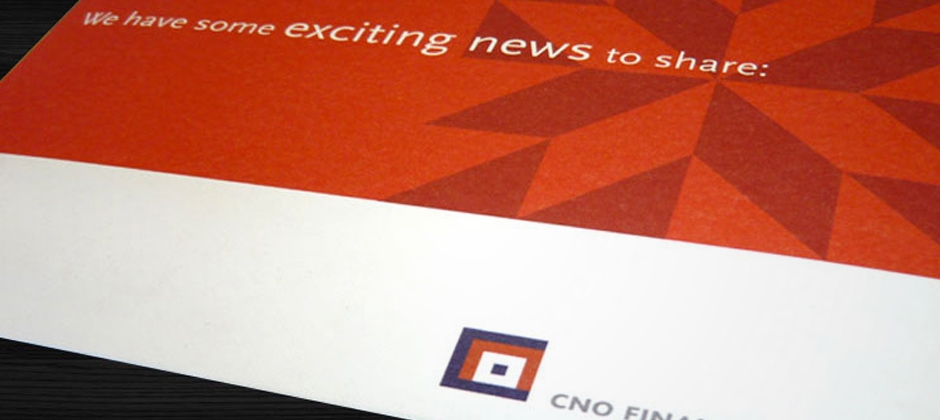 Print and Graphic Design for Financial Organization CNO
CNO
Print and Graphic Design for Financial Organization CNO
Description
CNO (formerly Conseco) is a large financial services organization with more than 4 million customers around the world. When the company underwent a rebrand they wanted a brochure to reflect this new brand and connect it with the old look. It was important that their customers understood the changes and that CNO maintained brand recognition.
Objective
Skuba designed a gatefold package that holds 10 insert cards with a message to all customers that announced the exciting changes happening at Conseco. The primary colors and interesting patterns created a simple graphic look around the imagery that brought the focus back to the message.
Result
The result is a clean and modern package that represents the layers of an American Corporation. Built around the CNO Financial Group logo and tying in the new Conseco identity created a unique graphic design that made a big splash. The creative packaging and unconventional delivery of information is something that an agency like Skuba brings to large businesses.