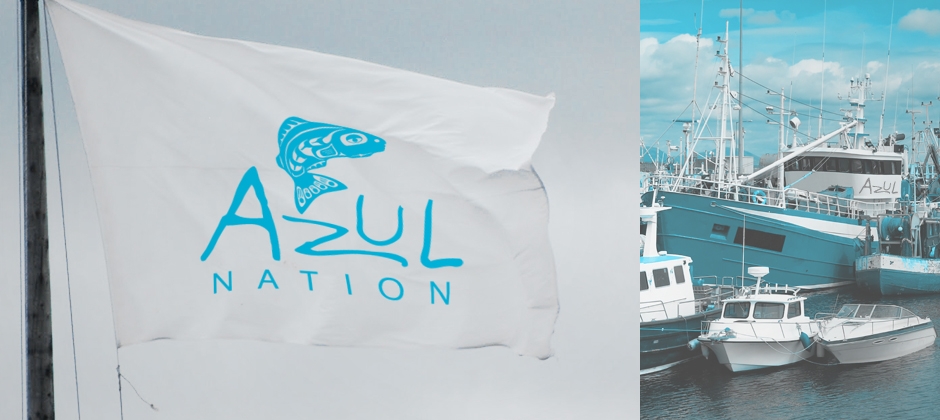 Brand Development and Graphic Style Guide for Angler Community Azul Nation
Azul Nation
Brand Development and Graphic Style Guide for Angler Community Azul Nation
Description
Azul Nation is the ultimate online community for fishing captains, guides and anglers worldwide. Featuring detailed profiles with reviews of elite captains and guides from across the globe as well as up to the minute fishing and weather reports, equipment reviews, fishing tips, tide and moon charts, a state of the art media gallery, tournament listings, contest giveaways and much more!
Objective
As a Global community catering to Elite Fishing Charter Captains, Guides and Anglers we knew we needed to create a brand that represented a "tribe" of captains, guides and fishermen. Their online platform enables communication and valuable information to be exchanged, so a logo that reflected the technology was important as well. After looking at many wood carved totem characters and cave paintings we set to work translating old illustrations into a modern graphic design piece.
Result
The end result was a clean modern logo that stayed true to it's tribal roots. The brand provided a clear design perfect for use on the side of boats, flags, and printed material needed for marketing and advertising. It combines a primal and manly look with the peacefulness of the caribbean.